The Simcoe Step-Though Classic was designed with an impressive attention to detail with an eye on the classic bike designs of the past.
The Step-Though Classic features a mixed-chromoly frame, fenders, rear rack and full chain case, and is the perfect bike for quick trips around town. The Simcoe Step-Though's riding position is upright enough for you to easily people watch —yet aggressive enough to get you to your destination in plenty of time.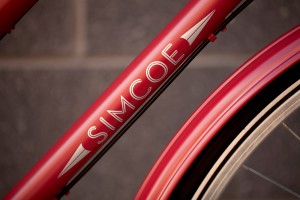 PU Matte Clear coat paint protection.  A four-step paint process, including a phosphate base layer and ultra-durable polyurethane clearcoat, create a highly chip-resistant finish with a rust-resistant undercoat.
Color matched full chain case, and fenders with leather washer.
Double wall sturdy rims with reinforced eyelets.
Puncture resistant tires. Kenda EuroTrek tires have a puncture resistant lining and a reflective side wall.
Single speed with coaster brake.
Lightweight alloy Handlebar with an elegant rise and Classic Japanese style backsweep bend for perfect ergonomics.
Tektro dual pivot caliper brakes and Tekro levers. High-quality, made-in-Taiwan alloy dual-pivot brake calipers for safe
Vinyl sprung saddle. Durable vinyl saddle with extra springs for added comfort.
Jagwire cables and housing and aluminum alloy crankarms with fluted details and a durable steel chainring.
Sealed FSA Bottom Bracket.FSA sealed bearings and chromoly axle keeps things running smooth and protected from the elements.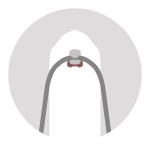 All Simcoe bicycles feature a full length chaincase. This case is designed to fully protect both you and your bike from grease coming off your chain. You won't have to worry about tucking in your pant legs or oiling your chain as often.
Simcoe bike fenders come installed with unique leather washers. Simcoe uses leather to ensure that your bike will not squeak or rattle, and leather washers help prevent corrosion if you ride through the winter. Bet your last bike didn't have these!