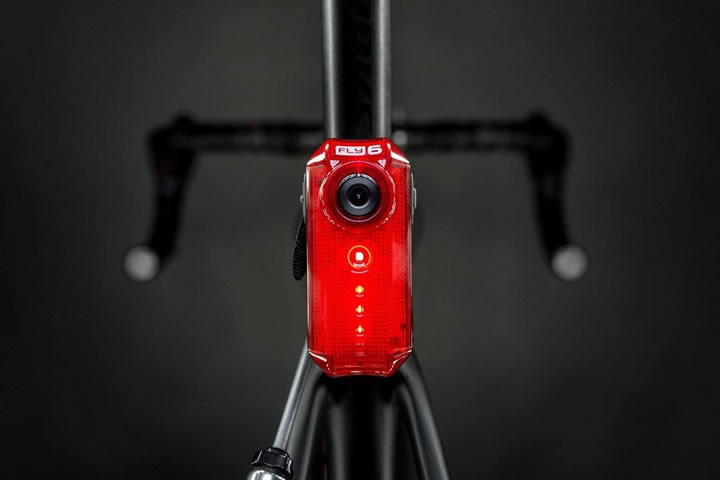 HD BIKE CAMERA WITH AUDIO
Fly6[v] is a smart bike camera that records what's happening behind you in crisp HD with audio. The wide-angle lens captures everything you normally don't see, provides visual material on training rides and presents valuable proof should an incident occur.
Packed with safety features and smart technology, Fly6[v] has your back.
WIDE ANGLE LENS
Incidents, license plates and special moments are caught in a 100 degree arc of footage. There's no tunnel vision here, instead a broad range for maximum footage capture.
30 LUMEN TAIL LIGHT
The bright 30 lumen light makes you visible to other road users day and night. Fly6[v] has various light modes (Solid On, Flash and Pulse) and dimming settings. The light can also be turned off to run on camera only mode.
MASSIVE BATTERY POWER
Fly6[v] packs a whopping 2600mAh rechargeable lithium ion battery that lasts up to 6 hours with the light flashing. More than plenty of power to last long rides; or charge only once per week for shorter commutes. And when you turn Fly6[v] on, audible alerts indicate your power level.