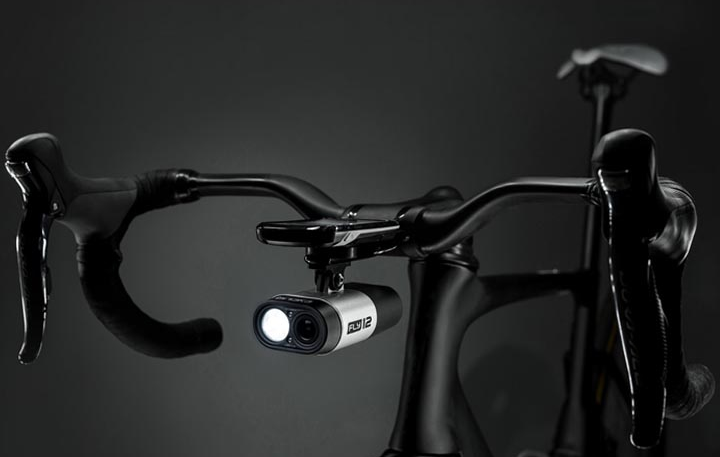 FULL HD BIKE CAMERA WITH AUDIO
Fly12 records in crisp FULL HD. The high-quality wide-angle lens captures everything around you in clear visual detail with audio. Various frame rate and resolution settings can be configured through the CyliqPlus app (max 1080p @ 45fps or 720p @ 60fps).
Packed with safety features and smart technology, Fly12 is the only camera that delivers for cyclists.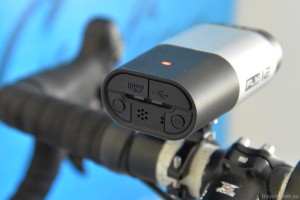 WIDE ANGLE LENS
The ultra wide angle lens records special moments, incidents, license plates in a 135 degree arc of footage. You'll capture everything that is happening in front of your bike in great detail.
400 LUMEN LIGHT
The bright 400 lumen LED light brightens the darkest of roads and trails. It will illuminate an extra-long pathway and ensure other road users will see you in day light as well as at night. The cone-shape beam enables you to mount Fly12 both above or below the handlebar. The light has a beam length of up to 78ft / 24m.
MULTIPLE LIGHT MODES
Multiple brightness levels and light mode settings, including solid on, pulse and flash can be configured through the CycliqPlus app and the unit remembers these for your next ride.
Front facing 1080p action camera and 400 lumen light combination
Looping video and 1 button footage protection ensures you never miss the action
Multiple lighting modes available including flashing, solid, pulse & off
Up to 10 hours of battery life when in camera only mode
Nano technology means you can use the camera rain, shine or snow
Fly12 connects to your iPhone using Bluetooth and WiFi allowing you to adjust your settings and more
Connect your Fly12 to the CycliqPlus App to view and edit your videos
Overlay Strava metrics onto the video right from your iPhone for instant sharing
Fly12 comes equipped with incident protection so if you are unable to save your footage after a nasty incident, Fly12 will protect the important footage for you
Powerful security alarm feature detects movement when parked
Includes a 16GB microSD class 10 memory card pre-installed and charging cable