Faster, Further and loads of fun!
The HB1 flattens tough hills with its smooth and powerful 500 watt BionX electric assist system. The 27-speed drivetrain, flat-reducing Schwable tires and comfortable saddle work together, allowing the rider to squeeze every last watt out of the BionX system's range.
EVO ebikes are powered by the time-proven BionX system, the industry's most reliable high-performance electric bike system.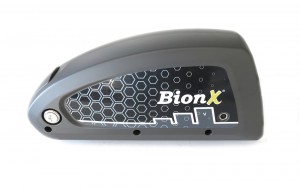 The Bionx 48v 11.6Ah Lithium Manganese battery is safe, stable, light, and extremely compact. A single charge of the battery can last up to 75 miles or more when using the regeneration mode. It locks into place with a unique key and can be charged on or off the bike.
Mounted near the center of your bicycle's handlebars, the Bionx Command Console is equipped with a microprocessor that provides both assistance and generation modes.
Other features include back lighting, speedometer, multi-function odometer, battery gauge, stress meter, and diagnostic modes. For security, the Command Console is easily removed to take with you when parking your bike.
This Evo electric bike with Bionx system is covered by a three year warranty.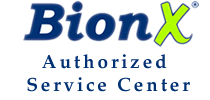 With over a decade of Bionx service experience, Electric Cyclery is an Authorized Bionx Service Center with the latest diagnostic equipment and the expertise to get you back on the road.
Check out our complete selection of BIONX PARTS.