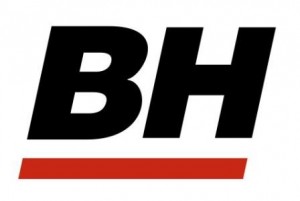 The Evo Cross Pro from BH Easy Motion is easily one of the most popular electric bike models on the North American market.
What makes BH Easy Motion Bikes special is the innovative design integrating the battery into the down tube and making it totally removable and virtually invisible –a unique, patented innovation.
As a result, these are electric bikes that do not look like electric bikes.
The BH Easy Motion Evo Cross Pro electric bike has been up-graded for 2018 with a powerful 500 watt motor that provides 20% more torque and a long range 600 Watt Hour lithium battery built right into the bike frame for rides up to 75 miles per charge.
The Evo Cross Pro is available in 18″ (small), 20″ (medium) and 22″ (large) frame sizes.
Because it has a throttle, the Evo Cross Pro is classified as a Class 2 electric bike in the State of California.
---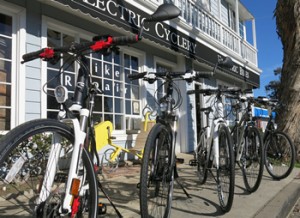 Electric Cyclery is your source for Easy Motion replacement parts and accessories and our on-site electric bike repair shop provides full diagnostic and bike mechanic services.
Trust Electric Cyclery to keep your electric bike on the road for years to come.
Easy Motion Parts from Electric Cyclery
Check out our extensive selection of E-Motion batteries, motors, electronics and add-ons for the Neo, Evo, Nitro, Atom and Rebel electric bikes from BH Easy Motion.
---