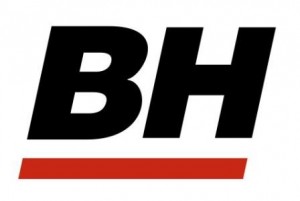 Featuring a low step-thru frame with fenders and a rack, the Evo Eco is an excellent choice for a comfortable and affordable electric bike with good hill-climbing power.
The BH Easy Motion Evo Eco electric bike has been up-graded for with a powerful 500 watt internally geared motor and a long range 48 volt 10.5 AH (500WH) battery built right into the frame.
The Eco from Easy Motion is an electric city bike is suitable for smaller riders and features a Samsung 48V, 6Ah battery that is fully integrated into the frame making the Evo Eco look a lot more like a standard bike.
The BH Evo Eco comes fully equipped with a throttle for power on-demand and all the accessories you'd expect. From front & rear lights, mudguards to a rear rack and kick stand, the E-Motion Evo Eco Lite is ready for the road.
Available in 18″ frame with 26″ wheels.
The Evo Eco Lite is classified as a Class 2 electric bike in the state of California.
---
Electric Cyclery is your source for Easy Motion replacement parts and accessories.
Trust us to keep your electric bike on the road for years to come and then some.
Check out our extensive selection of E-Motion batteries, motors, electronics and add-ons for electric bikes from BH Easy Motion.
---