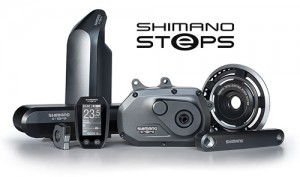 The Komfort Prima is powered by the Shimano Steps system and features a strong and quiet mid-drive motor, combined with a sophisticated speed and torque sensors that measure your pedaling speed and power to provide just the right amount of electric assist.
The Komfort Prima's large display lets you conveniently change power level, control the LED lights, check your power level and read your speed and distance.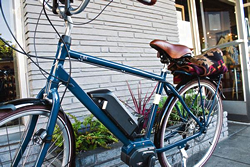 The Komfort Prima features a high performance lithium-ion battery designed by Shimano for the Steps Electric Bike System which provides pedal-assisted power for up to an amazing 90 miles per charge.
The battery is strategically placed under the seat or on the down tube for a low center of gravity. To charge the battery, simply plug it into a standard wall outlet, either off or on the bike.
A full charge takes only three hours, but a partial charge takes as little as 20 minutes.

Blix designed the Komfort Prima to simplify your life. For when biking is about the freedom to get around – without traffic jams, without parking issues.It's designed to be there for you as a truly viable mean of transportation.
Loaded with extras, Blix electric bikes also feature puncture resistant tires, fenders, rear racks as well as front and rear mounted LED lights powered directly from the battery.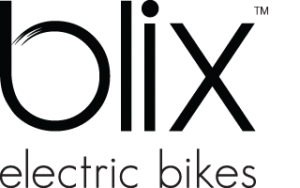 The main focuses of Blix Electric Bike's Scandinavian-style design are reliability and ease of use. With classic looks inspired by vintage European design and quality components.
Blix Electric Bikes based in Santa Cruz, California works with suppliers who have been providing the Scandinavian market with electric bicycles since 2006 while developing a road-tested line of affordable, user-friendly and well-designed electric commuter bicycles.
Test ride a Blix electric bike at Electric Cyclery.
The Blix Komfort is classified as a Class 1 electric bike in the state of California.