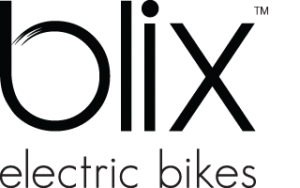 The main focuses of Blix Electric Bike's Scandinavian-style design are reliability and ease of use. With classic looks inspired by vintage European design and quality components from well-known manufacturers..
Blix Electric Bikes based in Santa Cruz, California works with suppliers who have been providing the Scandinavian market with electric bicycles since 2006 while developing a road-tested line of affordable, user-friendly and well-designed electric commuter bicycles.
Test ride a Blix electric bike at Electric Cyclery.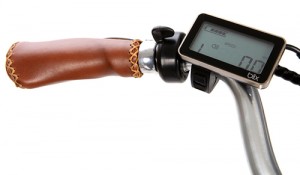 The Blix handlebar-mounted control panel is discrete and user-friendly. The rider can choose between three levels of power assist, but also an automatic mode that uses a cadence sensor to determine how much assist you need based on which gear you are using.
You can also use the handy thumb throttle at any time without pedaling at all. The battery is located under the seat to provide a low center of gravity and a balanced riding experience.

Blix designed the Komfort+ to simplify your life. For when biking is about the freedom to get around – without traffic jams, without parking issues.It's designed to be there for you as a truly viable mean of transportation, everyday.
Loaded with extras, Blix electric bikes also feature puncture resistant tires, fenders, rear racks as well as front and rear mounted LED lights powered directly from the battery.

Ride with Spin Tech
Blix Electric Bikes are powered by the Spin Tech™ system, a fully automated, electric pedal assist system with four levels of power with a thumb-throttle control always available.
The Blix Komfort is classified as a Class 2 electric bike in the state of California.