The P350 RL is a medium-range Bionx system and it's battery provides 317 Watt Hours of power allowing up to 50 miles on a single battery charge. The Bionx P-350 motor features a cassette body that fits SRAM or Shimano 7 to 10 speed cassettes so its easy to use your original gearing.
High Speed settings up to 28 mph are available.
Class 2 (20 mph pedal-assist with throttle) or Class 3 (28 mph pedal-assist only) settings are available for Bionx electric bike conversion kits.  Class 3 settings are currently available to residents of California, Utah, Colorado, Arkansas, Illinois and Tennessee.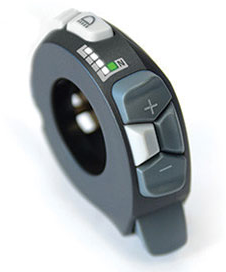 The P350 is a quicker electric bicycle motor that's absolutely silent. Ride long distances with no worries knowing that you'll have the power you need, whenever you need it. The Bionx lightweight HT-Motor rear hub motor/generator is noise and vibration free.
The P350 RL features a compact Bionx RC3 controller with a throttle and full functionality that can operate the bike alone or be paired with an optional Bionx DS3 Display (not included).
All Bionx systems feature Regenerative Braking, so when you squeeze your bike's brake lever, energy is sent back to the Li-Ion batteries, helping them recharge.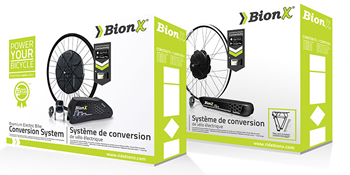 BIONX ELECTRIC BIKE SYSTEM OVERVIEW AND INSTALLATION
Watch these detailed instructional videos to get a better idea of how the Bionx system works and step by step instructions to install a Bionx electric bike conversion kit on your bicycle.
< Electric Cyclery Bionx Gallery
Check out some of our favorite Bionx Conversions from the present and years past.
Free Bionx Installation at Electric Cyclery
Electric Cyclery will install a Bionx motor on your bike free of charge with all in-store Bionx kit purchases. Let the professionals do it right. Bring in your bike to be electrified and you can be riding the same day.
For appointments, call 949 715 2345.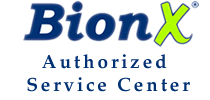 With over a decade of Bionx service experience, Electric Cyclery is an Authorized Bionx Service Center with the latest diagnostic equipment and the expertise to get you back on the road.  Contact Electric Cyclery for advice or suggestions or order online from our complete selection of Bionx Parts.
---
Bionx P350 RL Specifications