The internationally renown Bionx electric bike motor conversion systems have some exciting new offerings this year.  
While the Bionx motors and batteries have largely stayed the same, ground-breaking motor/system controller interface improvements and innovations that were previously only available to OEM electric bike manufacturers are finally being integrated into the 2017 Bionx conversion kits.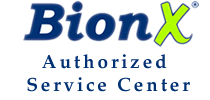 Backwards-Compatible Bionx Components
We love all these new innovations but as an over-experienced Bionx dealership, you can't imagine how pleased we are the 2017 Bionx parts are completely backwards-compatible. Meaning that if you bought a Bionx system or an OEM bike powered by Bionx after 2009, all this super-cool new stuff will work with your Bionx bike.
Plug it in and it'll work first time. That's why you bought Bionx all those years ago. Electric Cyclery salutes you.
---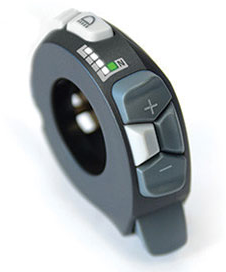 Bionx RC3 Controller and Throttle
With its compact, intuitive design and intelligent multi-functionality, the RC3 offers new level of control to the Bionx bicycle motor system. The Bionx RC3 is a stand alone controller and throttle for the Bionx electric bike systems but the RC3 can also be paired with the BionX DS3 Display for a larger view and more data if desired.
The RC3 includes a brake switch connection and displays assist and regeneration levels, state of charge, light and on/off with assistance and select/scroll buttons. The RC3's LED indicators allow it to serve as a stand-alone remote controller. It can also be paired with the BionX DS3 Display for a larger view and Bluetooth integration with your phone.
---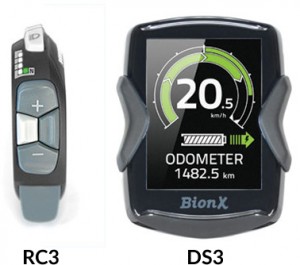 Bionx DC3 display console
The Bionx DC3 display mounts to the center of your bike's handlebars and features full-color graphics and multiple display styles. The DS3 is operated remotely with the Bionx RC3 Controller, so you never need to take your hands off the handlebars.
It features a screen with full-color graphics, along with multiple display styles to show you exactly the information you want. With Bluetooth connectivity, the RC3 becomes a data center for your electric bike pairing with your phone to provide system information, navigation and the latest improvements to the Bionx system.
---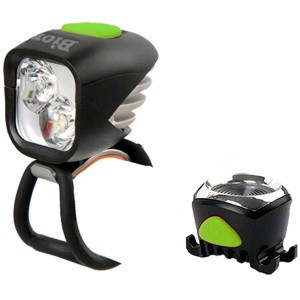 Bionx Integrated Light Set
We've been waiting years for this one. The Bionx battery mount has always provided a 6 or 12 volt auxiliary power port but running a light system from the Bionx battery required several power adapters and although it worked, it was awkward and just plain ugly. This is no longer the case, its all plug and play these days.
The Bionx electric bike light set includes a blinding 2000 lumen front light and 50 lumen rear light that are powered by your Bionx bike battery so you never have to worry about running out of light as long as the bike is powered. Installation is a no-brainer with all the necessary mounts and cables included.
---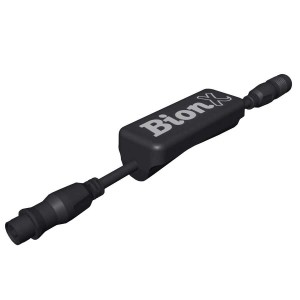 Bionx Bluetooth Module
The Bionx Bluetooth adapter device provides connectivity with your Bionx System and allows you to monitor your bike status, elevation, heartrate and route progress. Simply plug it into the new Bionx RC3 controller on the handle bar,download the Bionx App and pair it with your smart phone.
Check your speed and battery levels on the fly and monitor your assistance and regeneration settings with off-line navigation that allows you to load maps without using wireless data. The Bionx Smart route planner indicates how much battery is remaining for a potential route and assures you won't run out of power.
---
See our extensive selection of Bionx Parts for more information or stop by for a demo.